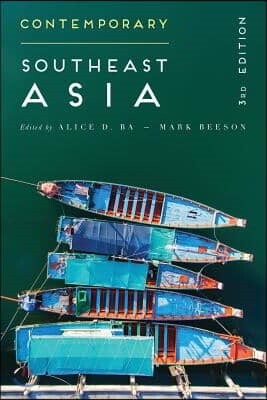 There are many academic materials about Southeast Asia, but this editorial book systematically explains each field well. From the perspective of myself who does not know much about Southeast Asia, it has helped broaden my understanding and add depth to perception. I mainly read books related to China, but I wanted to look at the relationship between China and Southeast Asia, so I saw the book in more detail, and through this, I was able to learn more about the overall history, political background, and regional meaning of Southeast Asia, including Sino-ASEAN relations.
As it is an edited academic book, it consists of excellent distinguished writers. Although I am not familiar with the so-called authorized specialists on Southeast Asia, I could see that scholars related to China studies and international relations in East Asia are also joining the writing team. First, one of the editors and writers, Dr. Mark Beeson, professor of international politics at the University of Western Australia, is top intellectuals about China foreign affairs with Sino-ASEAN relations. Also, Dr. Yoshimatsu Hidetaka, professor of politics and international relations at the Ritsumeikan Asia Pacific University, is very well-known scholar about institution building of East Asia, and Japan's foreign policy. He has covered up about Japan's engagement in Southeast Asia.
Furthermore, Dr. Alice D. Ba, professor of political science and international relations at the University of Delaware. She is super expert of Southeast Asia studies, and regional affairs of Southeast Asia. And, Dr. Cheng-Chwee Kuik, associate professor of the strategic studies and international relations at the National University of Malaysia. I have fortunately known who they are and their research area. However, except prominent scholars what I recognized, I did not know that. One of them. Dr. Jung Eunsook, professor of the political science at the University of Wisconsin-Madison, is an only Korean academic and is a specific professional of Islamic politics of Southeast Asia.
Mainly, as there were many questions related to China, I chose and read the chapter and sub-chapters connected to relations with China and the overall diplomatic and dispute issues in Southeast Asia. Moreover, I studied that U.S. engagement in Southeast Asia and ASEAN's beginning and subsequent processes, a symbol and core of Southeast Asian regionalism. Taken together, it can be seen that the intentions in ASEAN and the positions of each country are particularly different.
Thus far, it was possible to recognize in detail the characteristics of Southeast Asia, which relies on external relations due to its weak internal economic power, and, particularly, it was closely recognized that various positions on relations with China coexist and that complexity still remains. Investment competition between China and Japan unsurprisingly continues in Southeast Asia, and the U.S. hopes to curb China's expansion through Tokyo's investment, and the Washington's diplomatic access and security strategy has repeatedly expressed their intention to control it as security has progressed. In addition, it was not hard to realize that among ASEAN countries, players related to the South China Sea did not actively express their friendship.
blog.naver.com/seung4610