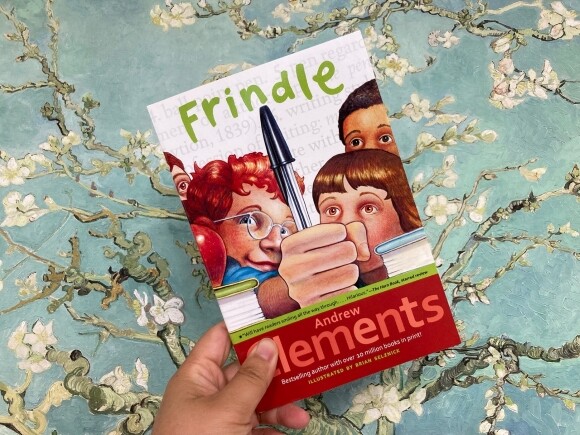 Just interesting as I expected to be while the story wasn't what I had never thought before. The key was the title which I had never heard and I couldn't look up in any dictionaries. Now I can recognize on the cover there is a dictionary description. What is going to happen about frindle?
I admit that it is a proper book for children. Ar 5.4.. but, it wasn't so difficult compared with the <the Midnight library>. It might be, I suppose, book interest. <Frindle> is for children, but <the Midnight Library> is for adults. That's why there is no villain. The teacher is wise rather than mean. Like she could foresee the happenings. Though the story is short, it had lots of things like courage, wisdom, growth and the teenagers. Anyway it could encourage children to live on their ways, and sometimes face the traditional manners. The situation was just a fun, but that's not all. It was a challenge and experiment.
Looking back my school days, I was like a stone which did not think about anything (even myself) and did not anything. But as a mother, I'd love to let my child know there are a lot of things to think, face, and change. In the book, I had a respect for Nick's parents. They made a habit for their sons that as soon as they came home, they did their homework at first. I read another book which had a similar content, so I focused on that part more than any other parts. In addition, they believed their son and cheered him up when it needed.
Anyway, I could understand why this book is so famous and read widely. I hope my child also has an interest in this book when he could reach it.