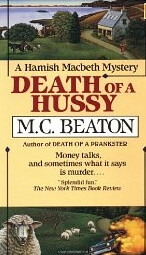 Death of a Hussy (Hamish Macbeth Mysteries, No. 5)
written by M.C.Beaton
It's really enjoyable to read the adventures of Macbeth full of not only flaws but also charms. It's the first book as a McBeth series and I am so curious of the relationship with Priscilla onwards....so I tried every means to get the earliest volumes in this series, but failed. Let be informed if somebody get a good news. I recommend M.C. Beaton's another series of Agatha Raisin...
December 16, 2001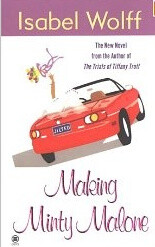 Making Minty Malone
Written by Isabel Wolff
Unlike Bridget Jones obsessed by her diet and man, Minty Malone shows her life is more than that: relationship with the person around her, success in her career etc.. I might be one of many girls who keep being nice to the others, and feel good when she yelled 'No, i'm busy'. And I empathized with her when she had her hair cut.
It's very hilarious and delightful.
August 16, 2001