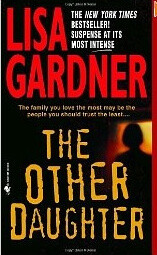 I can tell the author made an exciting story, but I cannot tell give 4 or 5 stars to her work for funs. If so, how many stars do I have to Agatha Christies' materpies? 10?

First of all, the story was good, moreover had many factors to attract people. Serieal killer, 1 million dollar insurance, FBI, romance between two cool young man and woman with painful past but admirable characters, and death doctor etc. But, it's like a SOUP MIXED WITH EVERYTHING AVAILABLE IN THE REFRIGERATOR. Is it opion soup, cream soup, brocholly soup, muchroom soup or chicken soup?

Second, the romance was so sbrupt. The description made me wonder if I was reading low-leveled romance novel. Why did the phases such as"sex-frustrated' or 'I had no sex for months' come in the description of psychology and dialogues? (chapter 16 or 17...)

Third, the structure is not proportionate. The author tried to show each person's psychology in turn. Yes, that's good. But why did she begin !it all of al sudden after chapter 16?

Fourth, within one chapter, the story turned from A to B and from C to D. It's like a SONG WITHOUT PAUSE THOUGH IT HAS MANY THEME MELODIES. I want to know when to pause and jump to another stream. There is even no space before another story.

It's her second novel published, so I expect her writing better and better.
July 4, 2001